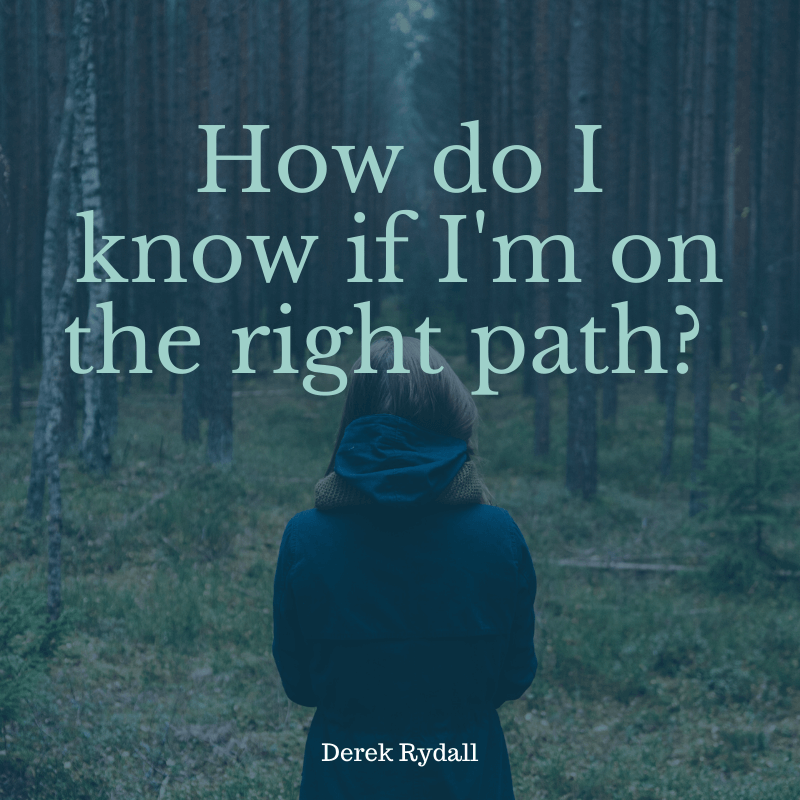 Podcast: Play in new window | Download (Duration: 6:06 — 4.2MB)
Subscribe: Apple Podcasts | Android | Email | More
How do I know if I am on the Right Path?
It's often hard to know if the guidance we're getting is coming from our ego or our spirit. We have so many ideas and possible directions to go, but no clear way to discern what's right. In this podcast, I break down the process from finding your right path — and creating the kind of momentum that you need to succeed!
To Your Emergence!
Stay inspired!
Derek
Like this episode? Please share it!
Subscribe to Podcast in iTunes, Stitcher, via email or Android