They say the Universe whispers in your ear, then taps you on the shoulder, and finally takes a two-by-four to your head….


I had to almost die twice before I got the hint.
I was broke, living in a one-room apartment, eating 19-cent boxes of Kraft mac n' cheese. And I was heartbroken, the love of my life having left me for another man. I was so full of internal struggle and pain I could hardly cross a bridge without fighting the urge to drive off it.
But the worst part was that I had just gone through several years of serious self-improvement therapy!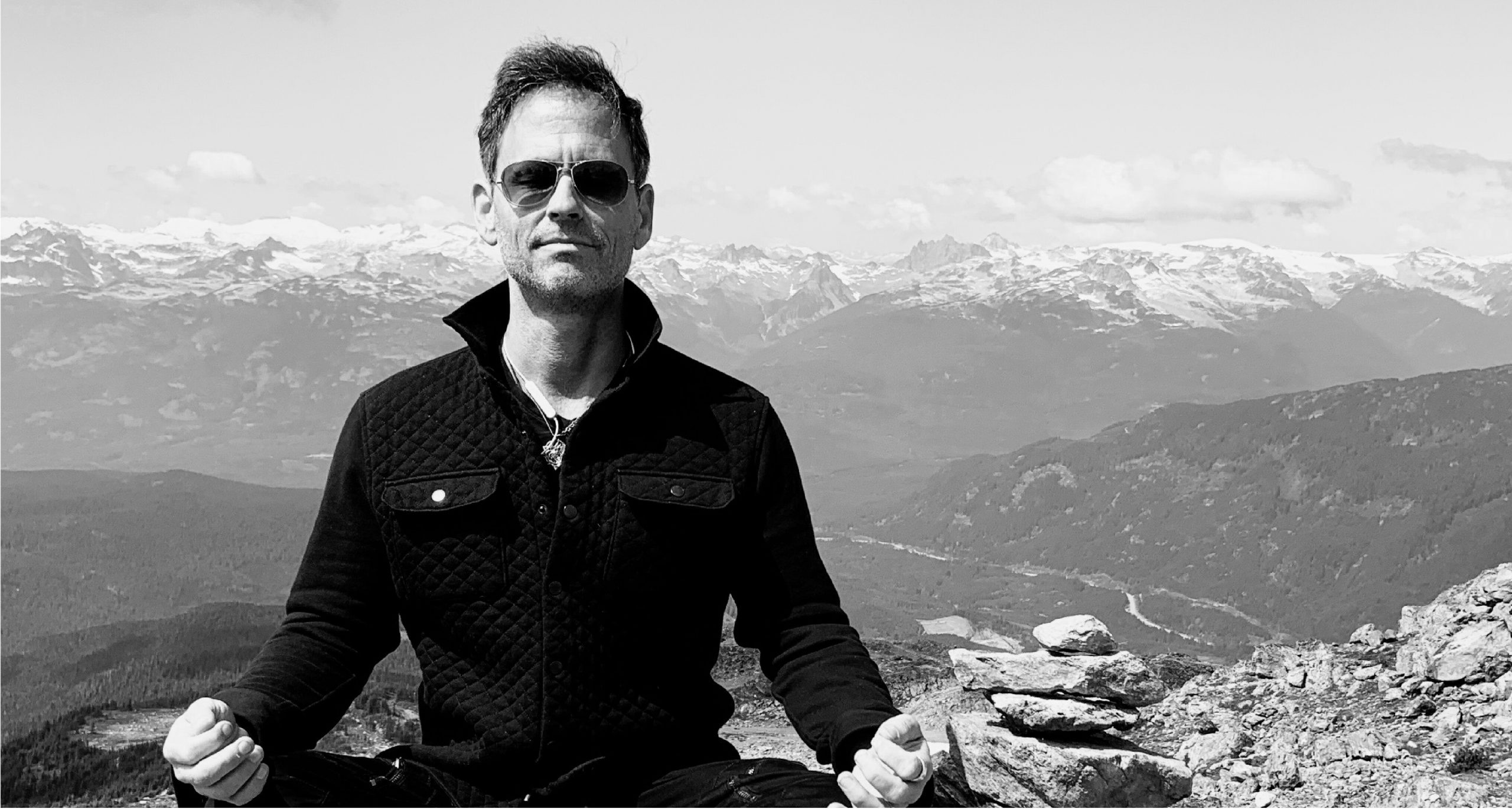 At my darkest moment, all I could think about was "How did this happen?" How did all my efforts to improve my life get me here?
I had tried everything I knew, I had followed all the 'expert' advice. Was the problem that I just hadn't found 'the right thing' yet? Or was it just me; was I broken, beyond repair?
Most people who choose to heal or improve their life come to this point where you've done everything you're supposed to do and your life still doesn't work. In these moments, when we've been knocked down yet again, and are seriously considering whether we even want to get back up, we tend to ask one basic question:
"Why? Why me? Why, when I've done everything right, is everything so wrong?"
I know I asked that question. A lot. And during a near-death experience, I finally got the answer that not only changed the way I saw my life – and hundreds of thousands of people since — but made me see I had been asking the wrong questions all along.
What I saw was that the whole model of personal development was wrong.
We don't need to "attract" anything because we aren't lacking anything. We don't need to improve ourselves because the Self is already complete.
Just as the oak is already in the acorn, everything we're meant to be and all we need to fulfill that is already in us—a perfect pattern and divine purpose. And, like the oak from the acorn, when the conditions are right, this innate potential naturally emerges.
This is the Law of Emergence.
Our deepest desires are not something we have to go out and get — they're clues to what's inside us trying to get out.
Instead of struggling to heal ourselves, our work is to strip away the false self-concepts and reveal our innate wholeness.
When we start from the false premise that we're broken or inadequate, no matter what technique we use, or how sincere our efforts, it can never lead to true fulfillment, but will keep us in a never- ending battle to improve a self that doesn't exist.
This is why so many of our attempts to improve ourselves don't work, or even make things worse. We attract a new mate but have the same old fights. We manifest a bigger paycheck and end up broke at a higher income bracket. Like trying to dig ourselves out of a hole, the harder we dig, the deeper in a hole we get!
The truth is, there's nothing wrong with you — you're not missing anything. Everything you need to fulfill your destiny is within you, waiting to emerge.
With continuing economic stress, unemployment and home loss, many of our external structures of security have been taken away. The wave of wealth-creation books promising instant riches—ironically followed by the biggest economic crash since the Great Depression—has left many seekers feeling disillusioned. Now, more than ever, people are looking for an authentic way to stabilize their life and reclaim their freedom.
The process of Emergence will lead you to that solid ground, in the only place the world can never touch — within you.
At a time when so many are feeling fearful and uprooted, Emergence will bring you home again, where you'll find peace, inspiration, and the power to finally fulfill the purpose for which you were born.
I can't wait to support you on Your journey of Emergence!

Part of a new generation of spiritual visionaries and thought leaders, Derek Rydall is the #1 bestselling author of EMERGENCE: Seven Steps for Radical Life Change, which reveals the revolutionary principle, the Law of Emergence, showing people how to tap into the pattern of perfection in any area of their life and create the right conditions for it to unfold. And THE ABUNDANCE PROJECT: 40 Days to More Wealth, Health, Love, and Happiness, where he lays out a time-tested system for activating the Abundance Principle, which sets you free from the belief that outer conditions determine your life and shows you how to generate everything you need no matter what conditions you face.
Rydall's diverse background includes training top executives at Fortune 500 companies (including American Express and The Walt Disney Company) in empowered leadership and communications, and coaching celebrities and media professionals, including Oscar and Emmy winners, on creating conscious entertainment. As a contributor to top blogs, a frequent podcast guest, and the host of his own top-rated Emergence podcast, he shares cutting-edge spiritual principles and success strategies to help you achieve financial freedom, master productivity and creativity, and live your greatest life's work at the highest levels of success!
Michael Bernard Beckwith
AUTHOR OF Life Visioning
"Rydall's Emergence takes the "emergency" out of our process of spiritual awakening. With clarity of consciousness, he wisely points out that the Essential Self emerges in a most organic way, giving us confidence in our capacity to evolve into the enlightened beings that we already are."
Marci Shimoff
#1 NY TIMES BEST SELLING AUTHOR: Happy for No Reason, Love For No Reason, Chicken Soup for the Woman's Soul
"This book will change the way you see yourself and your place in the world, and it will give you a roadmap for living your purpose and making a bigger impact than ever before!"
Janet Bray Attwood
NEW YORK TIMES BESTSELLING AUTHOR: The Passion Test
"In Emergence, Derek Rydall has not only revealed a powerful principle for discovering your purpose, but a clear path for unleashing your passion. Through this step-by-step application of the Law of Emergence, he shows you how to fulfill your potential like never before!"
"When I found Derek's work on the Law of Emergence, I was on the verge of losing my house due to a very slow business. Last month I made more money in one week than I make in a month. Derek has the ability to get to the heart of any issue in a short time. Then gives us exactly what we need to work on to continue the momentum of the breakthrough…" — Kim Marino
"Derek does a brilliant job illuminating the truth that we are the Captains of Our Ship, and tells us how to take joyful charge of our fate — simply from how we think, then how we act on our thoughts. Derek reminds us that we are powerful beings who have forgotten our power!" — Leigh Taylor-Young, Emmy Award Winning Actress
"When I found the Law of Emergence, I soon began to catch a glimpse of the bigger picture… the bigger me. Everything started to make sense and I finally realized that I no longer needed to "attract" anything to me. All I ever wanted to be, do or have was already within me. LOE awakened me to my real identity and gave me the tools to cultivate a sense of inner peace, joy and true happiness. LOE picks up where LOA leaves off. It is the next stage of the soul's evolution." — Amanda M., Starbucks executive
"One of my goals when I started the Law of Emergence work was "sell some property". Hadn't managed to do so thus far, but today WE JUST CLOSED A DEAL FOR 3 PARCELS. The intent is to be completely out of debt (except for the necessary utilities) by the end of the year, and we're nearly there! So jazzed! Thank you!" — Susan Barrow
"Derek Rydall's work is invaluable for any creative soul who wants to channel material the world is waiting for!" — Dee Wallace, Actress (Actress, E. T., Cujo), Healer, Author & Teacher
"I almost can't believe the difference in my attitude and feelings. It is so amazing… Thank you so much Derek for this course and for your love and support." — LIsa Jensen
"Derek challenges us to open up to a fresh worldview where we can work from our true nature, whole, abundant." — Lindsay Crouse, Oscar-nominated actress, The Insider, The Verdict, Places in the Heart
"I can't put into words what actually happened… except everything! the most important change.. I have been struggling with PTS for 10 years and after so many different healing modalities… something happened and I am absolutely FINE. My health is perfect and business booming. Thank you so much!" — Caryl
"What if, in your hand you held the last self-help book you ever needed to read? Would you be ready for your new life? Would you have any idea what to do now that you no longer needed to keep trying to change yourself? Count yourself among the fortunate that you have found Emergence! Now you can discover the perfection that has been there all along, the truth you have simply overlooked that is right in front of you. Through Derek Rydall's expert guidance, you will activate your own inherent genius and finally live the life you were meant to live." — Kristen Moeller, MS author of What Are You Waiting For? and Waiting for Jack