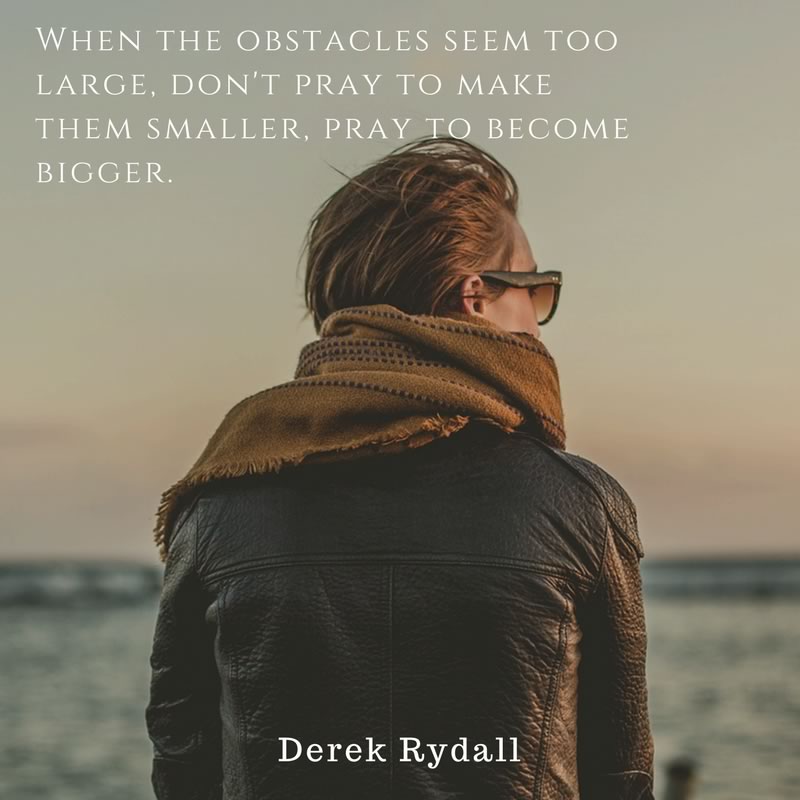 Podcast: Play in new window | Download (Duration: 18:24 — 15.8MB)
Subscribe: Apple Podcasts | Android | Email | More
Ask Derek: How do I Keep Going when Nothing is Working?

One of the hardest things to do is to endure in the face of adversity, to have faith in the presence of fear, and to shine our light in the seeming darkness. But if you are going to take your life to the next level, you must learn how to activate this imprisoned power and potential within you — no matter what obstacles you face. This is true freedom, and in this episode we break down the strategies and practices to achieving this state of mastery.
When the obstacles seem too large, don't pray to make them smaller, pray to become bigger.
Click To Tweet
To Your Emergence!
Stay inspired!
Derek
Like this episode? Please share it!
Subscribe to Podcast in iTunes, Stitcher, via email or Android