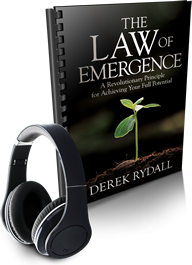 Finally You Can Effortlessly Achieve Your Full Potential!






Meet Derek
After a life-changing near-death experience, Derek Rydall seriously considered becoming a monk, then a minister, then cloistered himself in his apartment without TV or news and meditated for several years – finally emerging to become a licensed integrative therapist and adopt a monk (that's another story).
He went on to train top executives in Fortune 500 companies (such as American Express, Disney, Carrier, Hartford Insurance, and CBS) in relationship-building and deeper communication, coach thousands of artists and entertainment professionals (including Emmy and Academy Award nominees or winners) on how to create more enlightened entertainment — and has worked with a diverse array of people around the planet, helping them to live a more passionate, purposeful life.
His networks, contacts, and reach is broad and diverse, enabling him to touch hundreds of thousands with his mission to remind individuals of their true identity, inspire them to fulfill their destiny, and create a world that works for the highest good of everyone.
Read More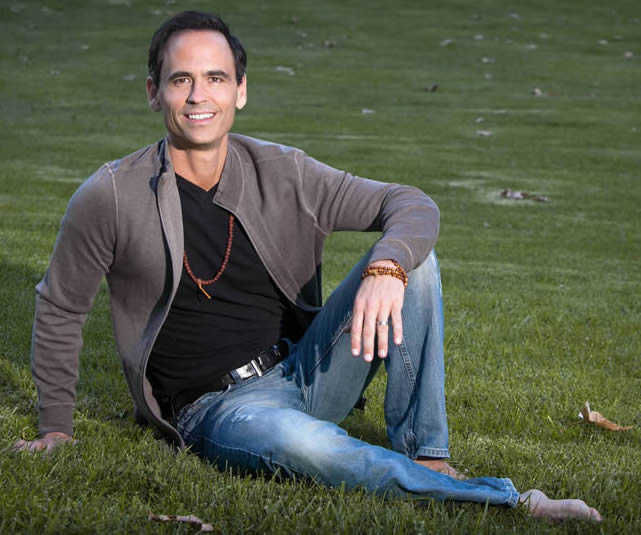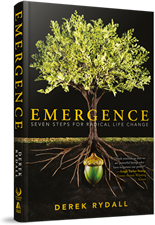 Emergence: Seven Steps for Radical Life Change
Are you struggling to improve something about yourself—your health, your mindset, your relationships? Throw aside the self-help books and recognize this one simple, radical truth: the answer is already in you.
The harder we try to change, the deeper in the hole we get. We find a new partner but have the same old fights. We strive for an ever bigger paycheck but end up broke at a higher income bracket.
This is what happens when the basic principle of life—the Law of Emergence—is disrupted, stopping you from knowing that you are the perfect you. Like an acorn is a perfect acorn that becomes a perfect oak tree, there is not a part of you from beginning to end that isn't exactly what you should be.

Michael Bernard Beckwith
"Rydall's Emergence takes the "emergency" out of our process of spiritual awakening. With clarity of consciousness, he wisely points out that the Essential Self emerges in a most organic way, giving us confidence in our capacity to evolve into the enlightened beings that we already are."

Marci Shimoff
"This book will change the way you see yourself and your place in the world, and it will give you a roadmap for living your purpose and making a bigger impact than ever before!"

Janet Bray Attwood
"In Emergence, Derek Rydall has not only revealed a powerful principle for discovering your purpose, but a clear path for unleashing your passion. Through this step-by-step application of the Law of Emergence, he shows you how to fulfill your potential like never before!"

I deeply thank you for transmitting your wisdom in a such eloquent, authentic and brilliant way!
Emergence
If you've been struggling to fix, heal or improve yourself, STOP! Most of what you've learned is making your problems worse.
Emergence: A Revolutionary Path for Radical Life Change, is the first program to fully explain this evolutionary process. Based on the Law of Emergence principle, it will free you from the need to look outside for answers and authorities, from trying to add something to yourself, fill up places you perceive are empty, or even 'attract' things to you.
Now, more than ever, people are looking for answers, looking for a way to stabilize their life and achieve a level of freedom from outside sources. This program will show you how to find the solid ground and abundance you seek, in the only place the world can never touch – within yourself…
Get Your Free Ground Breaking Law of Emergence Ebook Here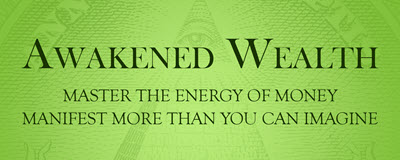 My money miracle goal of $20k was met last week out of the blue, with total unexpected money trading shares in just 3 days.. Thank you so much Derek for the wonderful support & energies that made this happen so miraculously with such ease & grace!
Awakened Wealth
Master the energy of money. Manifest more than you can imagine!
You're about to discover the hypnotic wealth spells you've been under that have unconsciously sabotaged you, and the awakened wealth principles that allow you to easily make more, keep more, have more, and never worry about money again!
Imagine being able to generate everything you need, no matter where you've come from, what you've been through, or what circumstance you find yourself in. Imagine being able to earn what you deserve, and make more in a month than you've made in a year – knowing it blesses everyone you touch!
This is not only possible, it's already been given to you! And if you'll give me a few moments, I'll explain how you can experience it…
Get Your Free Awakened Wealth Report Here

I have just completed your Soul Purpose Blueprint course, and have received a truly inspiring and glorious vision for my life.
Soul Purpose Blueprint
Are you sick of working a job that smothers your spirit, or have no job at all? Do you struggle to know what you're really meant to do, and doubt you have what it takes to make it even if you figured it out? Do you rarely have the time to pursue your passion, but know deep down you're meant for more? Are you aching to make a living doing what you love?
What has it cost you to remain unclear or disconnected from who you really are and why you're alive? What has it done to your mental, emotional, financial, even physical health? Here's a secret: your stress, pain, and most major problems are not caused by what you've been told, and the solution is not what you think. In fact, we've been taught the exact opposite of how to heal ourselves and make our life work! Until now…
There is a powerful blueprint within you that has all the answers, guidance, and unlimited energy you need to create the life of your dreams — in fact, beyond what you have imagined. But you must know how to connect to it, become congruent with it, and unlock its power. If you'll give me a little bit of your time, I'll show you how…
Get Your Free Soul Purpose Blueprint Audio Introduction Here
Featured Posts by Derek Rydall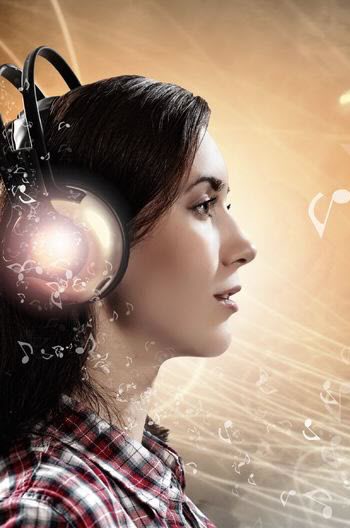 Tap Into More Power, Peace and Prosperity Now