Grow Your Wealth, Business, Impact,
and Inner Connection This Month. And Next Month.
And the Month After That…
INTRODUCING THE EMERGENCE ACADEMY
MEMBERSHIP PROGRAM
The Emergence Academy Membership Program combines the promise of the Law of Emergence with the power of coaching and community to help you accelerate your emergence to the next level and beyond.
This is so completely different from most "self-improvement" programs and can be the very next step in your own 'life-improvement' program.
As so many thousands of people, once stuck in but now FREED from the old paradigm of self-improvement, have already seen, something important happens when you apply The Law of Emergence in your life or any aspect of it on a consistent and regular basis…
The Emergence Academy Membership Program is the program for committed "Emergineers" just like you that NURTURES you to rise to your current thresholds and then supports you to BREAK THROUGH to the next level… all at your own pace.
Whether it's about:
finding that soul mate,
building that business,
writing that book,
increasing your abundance in any area of life,
or strengthening your connection to Source,
the Emergence Academy will support you step-by-step to engineer the full emergence of your life.
So do you want something to celebrate? Click the JOIN UP NOW button now or read on to find out why you need to be a part of this exciting program…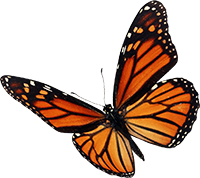 $948 ONLY $599 Save 37% on the Annual
membership today or get access for only $79/month!
The Law of Emergence is far and away the best kept secret in the world right now, simply because there is only a small (but growing) percentage of people who are willing to believe that we are creators of our lives and not victims of conditions or circumstances.
While millions are out there trying to 'manifest' the conditions for their perfect life, thousands of Emergineers just like you are 'allowing' their perfect life to manifest itself literally by creating their own conditions.
Emergence is a constant source of instant breakthroughs and healings and has been responsible for:
Recovery from lifelong bouts of depression
Escape from desperate financial circumstances, even bankruptcy, to generating consistent and sustained cash flow and wealth accumulation
Understanding the true nature of abundance and how to become a part of it instead of being separate from it (hint – you already are a part of it)
Healing from chronic disease, illness and pain
Turning feelings of hopelessness and desperation into purpose and accomplishment
Achievement of 'miracle money goals' that create ripples of abundance and generosity throughout the economy
Forming life long bonds with soul mates, friends and business partners
Creating business and careers that were previously only dreamed of
No matter what your circumstances are, no matter how desperate you are, Emergence is the 'secret' that can turn your life around.

V. More
"Thank you, Derek, for this beyond amazing year with you. Thank you for healing me, for holding my hand in hard times, for being there for me! You healed my breast, I stopped taking sleeping pills after being on them for 20 years, I stopped smoking after 25 years. I am a creator instead of victim, the relationship with my husband changed, I love and respect myself more. All of that came as an effect (of what) you showed me. It wasn't an easy year, but it was an amazing year of personal growth, deep connection to God/Universe, and a new emergence understanding of life! So much love! Looking forward to give you a warm hug,I'll walk to California if I have to!"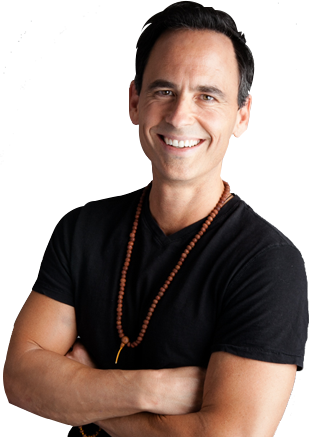 WHO IS DEREK RYDALL?
Part of the new generation of spiritual visionaries and thought leaders, Derek Rydall is the author of the #1 Amazon/Barnes & Noble best-seller EMERGENCE: Seven Steps for Radical Life Change and the world's #1 expert on the revolutionary Law of Emergence.
He has trained top executives at Fortune 500 companies (from American Express to Disney) in empowered leadership and communications, and has coached celebrities and media professionals, including Oscar and Emmy winners, on creating conscious entertainment.
As a regular Huffington Post contributor, and host of the top-rated Best Year of Your Life podcast on iTunes, he reveals cutting-edge spiritual principles and success strategies to achieve financial freedom and abundance, master productivity and creativity, and gain true wealth and happiness.
With his global platform, Derek has touched hundreds of thousands around the planet with his message on finding your path, living your purpose and making a powerful impact!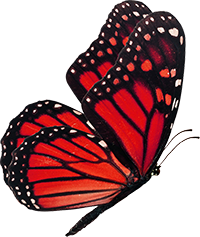 Life isn't random!
If you've been led to this page, it means you are among the select few who are taking charge and becoming a deliberate creator.
You're here because you have decided that you are going to live the life of your dreams rather than dream of the life you're going to live… someday… maybe…
You're here because you understand that you have powers that most people are afraid to imagine as being possible, let alone to claim.
You're here because you've already had a glimpse of what's possible for you via the Law of Emergence and you are ready to make it happen.
But let me remind you, I'm talking about improving your life and not about improving you…
'Self Improvement' is a trap.
If you know me then you know by now that 'self help' is really 'shelf help' and that self improvement is a trap.
You experience the self improvement trap as feeling stuck, anxious, depressed, or a sense of urgency – but also a feeling of powerlessness. You find yourself trapped on a hamster wheel of: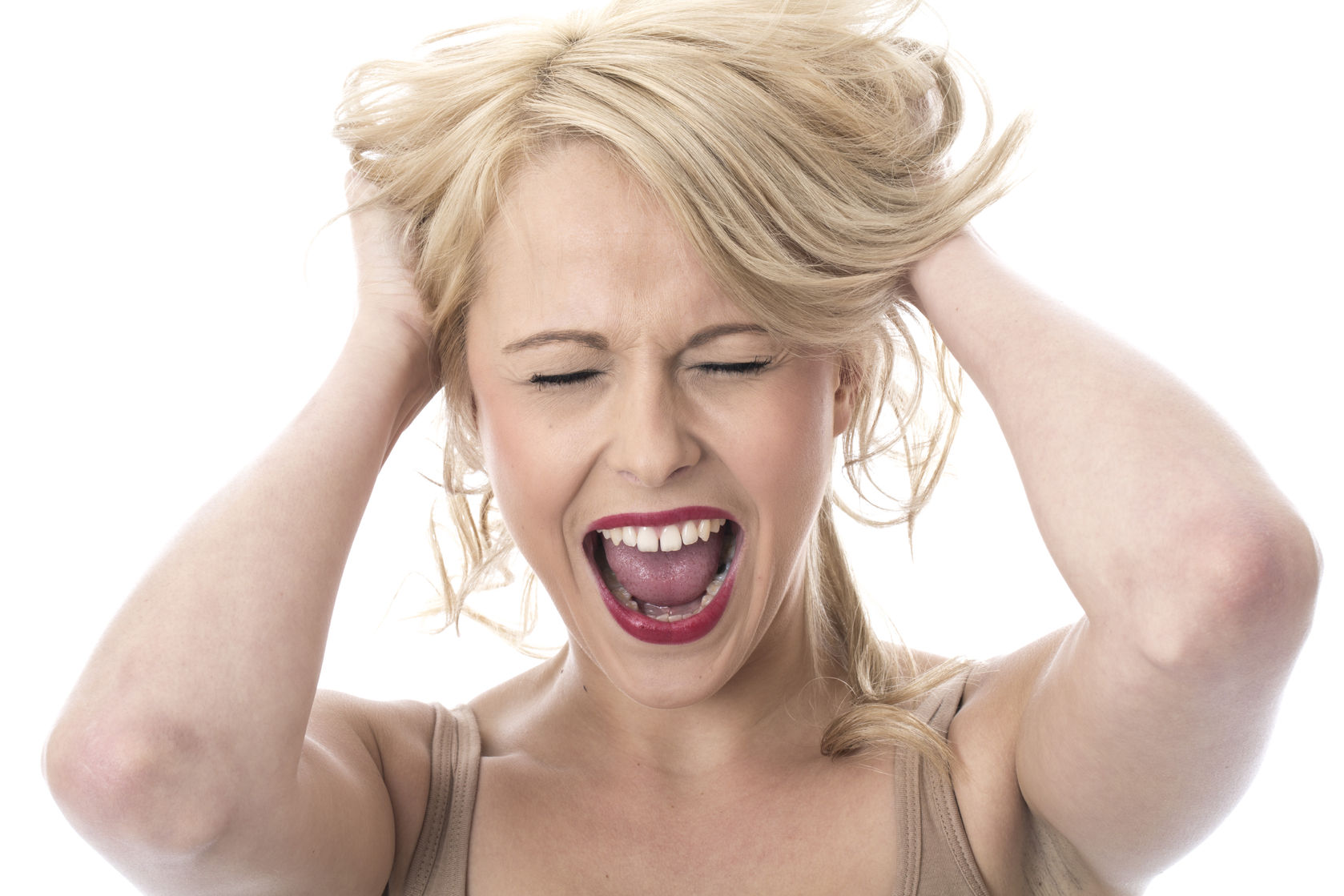 – Trying to attract things
– Trying to get things
– Trying to achieve things
– Not having enough money
– Not feeling on purpose
– Feeling alone
– Trying to control others
– Not feeling connected to Source
See, when you're caught in the Self-Improvement Trap, the material manifestation of your vision for your life isn't emerging. Your desired outcomes aren't emerging. Your basic, happy, purely-spiritual nature isn't improving.
Instead, it's all just SITTING. The Self-Improvement Trap makes your perfect, whole, and complete life S.I.T. inside you, unmanifested. Trapped, Unable to emerge.
The end of self-improvement? Stop SITting on your big fat assets! 🙂
…and allow the REAL YOU to emerge. Because the real you has no need for self improvement. You can't improve on perfection after all. But you can improve your life (with a little help of course :).
After more than ten years and thousands of hours of coaching, writing and teaching I've gained a deep understanding of what it takes to produce dramatic life change.
One of the most important ingredients for any successful and sustained life change is consistency. That's why I've literally reinvented my Best Year of Your Life Group Coaching program to come up with an all encompassing suite that will support you in ways that you've never been supported before.
The Emergence Academy is learning curriculum and resource with unprecedented access to my extensive suite of home study programs (you are going to love what we have in store for you here).
The Emergence Academy is coaching resource with twice monthly access to my now famous breakthrough group coaching calls and our online library of more than two years of group coaching call archives (one of our most requested features).
The Emergence Academy is a 'toolbox' with access to members' only resources that we'll be adding to the resource library each month.These include exclusive audios, videos, pdf workbooks, checklists to help you in work and life, and templates that we use in our business every day.
The Emergence Academy is your support network with access to a community of like minded souls on a journey of emergence just like you.

Michael Mapes
"Derek's work is transformational in every sense of the word. I've been able to create and implement a much clearer, more authentic, vision for my life which has me engaging and living my purpose in a much deeper way. Since working with Derek, my life has taken on an almost magical quality, where I am able to take advantage of the right opportunities, while moving through obstacles and challenges much more quickly. The amount of income I've earned in my business has tripled allowing me to serve in the way that feels true and joyful to me. As I continue to grow myself, I continue to realize how much good there is in the world, and how rich life can truly be. Thanks Derek"
IMPLEMENTATION BEATS INSPIRATION
While breakthroughs are great to see and inspiring to experience, sustained and all-encompassing change takes time and consistency. Because let's face it, when you break through one threshold, there's always another one to break through after that. Welcome to life as a human!
That's why I've recreated my group coaching program to provide maximum and sustained support to you at minimal cost. After months of brainstorming, soul searching, meditation, quantum prayer and reaching out to Emergineers just like you I've decided the best support I can give you would include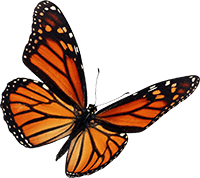 Your Emergence Learning Curriculum
Full Emergence Academy Membership is going to include access to my entry level and intermediate home study programs:
Law of Emergence Home Study
Journaling Mastery
Total Life Emergence Home Study
Yes, you read that correctly.
With a combined value of $2,491, these programs cover the fundamentals and intermediate levels of Emergence. As a full member of the Emergence Academy, you will have progressive access to all of these programs, giving you an intensive curriculum of Emergence learning so you can advance your understanding and practice in a short period of time.
Even if you have already purchased these programs previously, you can use the Emergence Academy as a 'refresher' and your opportunity to integrate your learnings at a deeper level.
Your Live AND Recorded Coaching Resource
As well as getting direct access to me via live group coaching calls twice every month, you will also have access to more than two years of coaching call archives with new calls added every month.

Your Emergence Tool Box
Each month we'll add new tools to your resource library to help you create the life of your dreams.
These include exclusive audios, videos, pdf workbooks, checklists to help you in work and life, and templates that we use in our business every day.
And if you want something that's not there, as a member, we'll consult with you on exactly what you want to help you on your Emergence journey.

Your Emergence Community and Support Network
There's nothing like a community of like minded souls to share experiences, breakthroughs, ideas and inspiration. Through our Emergence Academy Facebook group, you'll be able to engage 24/7 with your fellow Emergineers. And I'll be in the group at least three times/week to add my two cents worth to the discussions :-).

Full Emergence Academy Membership includes:
Access to the brand new Emergence Academy members only website
Two live High Frequency group coaching calls with me per month
Access to more than two years of group coaching call archives
Your Emergence Academy learning curriculum with progressive access to $2,491 worth of my most popular home study programs

Law of Emergence Home Study
Journaling Mastery
Total Life Emergence Home Study

Access to the private Emergence Academy Facebook group where you will get the support of other Emergineers just like you
Your Emergence Toolbox access with monthly updates of new audios, videos, pdf workbooks and checklists to help you in work and life, and templates that we use in our business.
Members-only pricing on select future Emerging Edge interactive and live programs
Members-only pricing on select future Emerging Edge live events and meetups
Are You Ready to Roll Your Sleeves Up?
Before you read any further, I need to point out that Emergence Academy is designed to help you get results but you need to be committed to creating them. This is not the program to be on if you are "getting ready to get ready." 😉
But it most definitely is the program to be on if you are ready for radical life change.
And to really help you out, and to make sure you have no excuses to not be a part of this life changing program, I've priced it so you can't say no to yourself and deny yourself the opportunity to take part and set yourself up to celebrate like you've never celebrated before.
Two live group coaching calls with Derek per month

$397/month

FREE
Access to the group coaching call archive
YES
Access to Emergence Academy Facebook group (formerly BYOYL group)
YES
Life changing home study programs

Law of Emergence Home Study
Journaling Mastery
Total Life Emergence Home Study

$997

FREE

$397

FREE

$997

FREE

Members' only discounts on future interactive and live programs
YES
Members' only discounts on future live events and meetups
YES
Access to the Emergence Academy Resource Tool Box
YES
TOTAL VALUE
$2491 + $397/month
YOUR PRICE

$948

$599 Save 37% on the Annual membership today or get access for only $79/month!
$948 ONLY $599 Save 37% on the Annual
membership today or get access for only $79/month!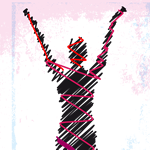 Judi Larson
"I have been a counsellor for twenty years. I own a web site. I have worked with many people. Your work is the first that I can say is truly coming from your greatness, wealth, abundance and love. I feel it every time I do another piece of this valuable inner work. Thank you, thank you. Be blessed more than you can even imagine."

Leslie B. Toronto
"Derek Rydall is a true gem. He embodies a Grace and a knowing that sets him apart from all others in the personal growth movement. His work works. I encourage anyone with the slightest inkling to work with Derek to go for it. You won't be disappointed."
$948 ONLY $599 Save 37% on the Annual
membership today or get access for only $79/month!
Frequently Asked Questions
Can I cancel my Emergence Academy membership at any time?
Yes you can. All you need to do is email support@derekrydall.com advising you wish to cancel your membership at least 4 days before your next billing is due. (Please note that once your billing has been processed, no refunds may be given
What do you mean by 'progressive access to the home study programs?'
When you purchase your membership and gain access to the Academy, you will receive access to the free Law of Emergence 7 part eCourse. Every 4-8 weeks after that (approximately), you will be given access to the next program in the suite. This is to help you absorb and activate the principles of Emergence over a sustained period
What if I have already purchased some (or all) of the existing Home Study Programs before joining the Emergence Academy?
You will have access to any programs that you have purchased prior through the Academy membership portal.
What if it doesn't work for me?
While we can't guarantee what anyone will do with the material, we can guarantee the material works if you work it! The results that so many have experienced speak for themselves. Where this question is really coming from is a trick of the ego: it believes that's a legitimate question to rationalize not doing something. A more empowering question is: how will you know if you don't try?'
You see, if you let that question stop you, you've already give up. You tend to get out of something what you put into it, so decide to get more from this program than you can imagine, even more than we've put into it — and watch the miracles you can create!
I've tried so many programs before that didn't, how do I know this will be different?
This is just a variation on the one above and is another trick of the ego to stop you at the threshold of real growth. The fact is, may things we try that don't seem to work, actually are planting seeds that sprout in future moments. Everything is working if you give it your all with the intention that it is working for you.
What's more, like the previous question, if you don't try anymore because you're afraid things won't work, you've already given up. So you really have two choices: try or quit. And if you're feeling a 'yes' but are afraid, the only question you have to answer is 'am I willing to have the courage to say yes to my yes?'
That's the real breakthrough. And if you can say yes to your yes now, you will be able to do it more and more, in ever-increasing levels of difficulty. If you don't say yes to your yes at this level, you will NOT be given greater and greater opportunities to say yes to. That's the law of evolution!
I've already got programs I haven't completed. What if I don't do the work in this one and just end up with another incomplete program?
When Gandhi halted a famous salt boycott, much to the anger of his followers, he told them his job wasn't to stay consistent for consistency sake but to stay consistent to the truth (I'm paraphrasing). In other words, sometimes you start something and then things legitimately change. Or you get what you need and move on.
You don't have to finish every book you start if you get what you needed. So on one hand, this is about reframing everything you've done up to this point as being exactly what you needed to get here. If you're feeling a 'yes' with this, if it's resonating and you believe if could help you, that is your truth talking to you.
That is the emerging impulse, the next stage of your evolution. And the only way to manifest it is to say yes to your yes, over and over, through thick and thin, ups and downs…and you will find that as you look back you have evolved, grown, and made progress. Hindsight is 20/20. The only thing you have to really go on is what your truth is NOW. Anything else is the ego trying to rationalize not taking action that could change you. Remember, that's its' job — to prevent you from changing while convincing you that you are, or that you can't!
$948 ONLY $599 Save 37% on the Annual
membership today or get access for only $79/month!